16th December WAGS Christmas Event
Last year's winner Bob Wright presents the Farmers Cup to the 2009 winner, Colin Stokes
See the "Results" tab for the top 5 in both the WAGS and the Farmers Cup.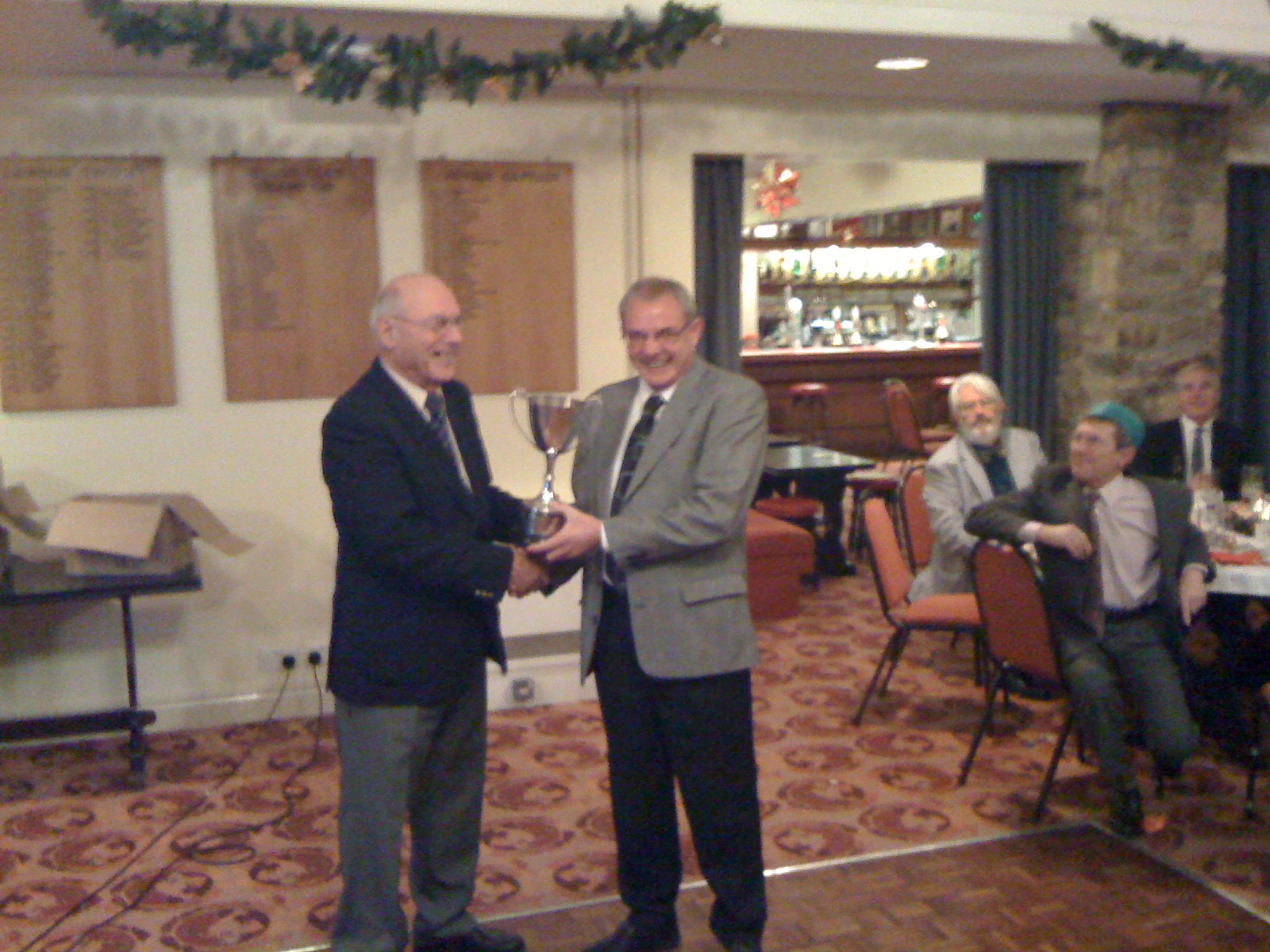 ---
10 June 2009
The George Cowley Cup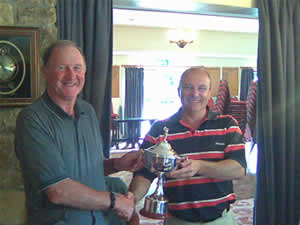 Winner of the 2009 George Cowley Cup Keith Stokes (right) receives the cup from the 2008 winner Arthur Spencer

---
On the 23rd March we are off to Donnington Grove Country Club, Newbury. Coffee and bacon rolls on arrival, 18 holes of golf and ham, egg and chips to finish it all off. The cost is £25 and there will be a prize-fund charge on the day. First tee is 09.16.
We now have our 24 maximum with the following confirmed:- A McCann, A Jones, D Turley, A Bishop, P Greatbach, A Spencer, K Preater, F Linehan, G Shute, R Moss, P Dawes, G Glossop, T Higgins, B Wright, N Bright, G Hopkins, P Hopkins, B Wills, P Rogers, J Garrett, D Meredith, T Cullen, C Groves and J Carter.
The Donnington Grove website can be found here
http://www.donnington-grove.com/index.html
For those of you with a satnav the postcode is RG14 2LA.